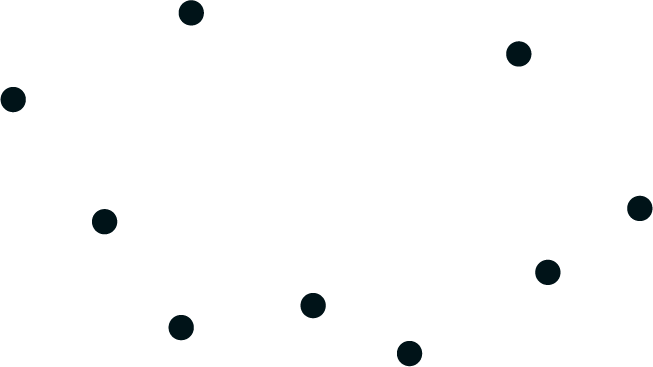 Information Technology Atelier (Bilişim Atölyesi) has been founded on 1st April 2010 not to be an "April Fool" but to be a place that provides quality service in the field of Information Technologies. With the strength of previous experiences, we aim to produce projects and form the basis of a technology infrastructure that would be of use for our country.
With a cadre that have been able to follow technological developments occurring in vast speed since 1993 closely and in industrial base, succeeded in being a milestone through its services in public organizations, and signed billion-Dollar projects, we aim at providing continuity of work-quality under the Information Technology Atelier roof.
Our aim is; to provide integration of processes in public organizations through Project Consulting services in any kind of project amenable to Public Procurement Law, to communicate Project Management methodologies by providing process management, and to contribute to the production of holistic projects.
As long as we work under the name of Information Technology Atelier we address ourselves as 'honest, intellectual, methodological and principled'. Knowing our responsibilities and the work we do, we are aware of the fact that we should ensure the continuity of our work.
Consultation is an information service in a certain subject matter. Consultant is the term used for a person who has the required information and does this service properly. Consultants are not "Investors without capital" or "People with palavers" or "Gasbags" or "Brokers". Unfortunately, perception in our country is as a result of the above terms. We want to make judgments without restraint and reflect the facts in this matter – because of our activity and specialty – especially in Information Technology.
Consulting may be seen as an instrument and a business of "investing without capital". However, capital and previous experiences (knowhow) of Consultants working at a Consulting Agency are information that cannot be bought by paying some money. Thus, as we appreciate an art piece by an artist, diagnose of a doctor, opinion of a Consultant should be appreciated just in the same way.
Knowledge is an asset that cannot be obtained very easily. Some people develops herself/himself by attending courses and reading books to gain skills and experience, while some people gain added value by combining her/his field experiences with those gains. Gains and experiences show difference from person to person, but others also profit from these as long as they are shared. What we are trying to do is simply to create difference in this matter.
Add-in Technical Components
Although Information Technology Atelier continues to keep its trademark independence and product equity in every matter of its consultancy; it can provide technical support services in a special frame for some trademarks and productions which have become trademarks in their own field and directed technology and also has succeeded to be preferential as well. If you need further assistance regarding any hardware or software solutions, please contact us.
PROJECT AND RISK MANAGEMENT SERVICES
Our experienced Project Management Team continues its work combining technologies in various disciplines and skills, sources, services in many projects, provides workflow successfully, realizes process follow-up and risk analysis, and encourages professionalism and quality in its work. Following are the examples of our PM experiences realized within different organizations:
Havelsan A.S./Infodif A.S.
Netsite A.S.
PGLobal Ltd.
Innova A.S.
SERVUS Bilgisayar A.S. – Ministry of Finance General Directorate of Public Accounts Say200i Project
Sanset-Ikoor Ltd.Sti. – IT Infrastructure Analysis/Design and Upgrade Projects
Telkotek A.S. – Tur Telekom/Huawei TTDSL-5/IPDSLAM & ATM SWAP Projects
Ministry of Finance VEDOP/VEDOP-2 Project
Ministry of Finance BUMKO Project
Turk Telecom TTDSL-5/IPDSLAM Project
Vakifbank; System Integration, Tape Library and IPM Gateway Projects
Gendarmerie Beytepe Military Hospital PACS Project
Social Security Institution Server, Router and ADSL infrastructure Project
Ziraatbank Passbook Project
Turkish Republic Central Bank Disc Consolidation Project
EGM Digital Archive Project
Ankara Numune Hospital Disc Consolidation Project
Mediterranean University Hospital PACS Project
Meteorology General Directorate MARS Project Ministry of Agriculture World Bank-ARIP Project
Some of the Consultancy Services mentioned here are the service items that had been performed within TAI (TUSAS Aerospace Industry Inc.) during project periods.
We would like to thank the following: Tasarımhane ve and Mr.Hakan Erkmen for their support on logo design of Information Technology Atelier, our web designer Mira Web Solutions, for their support in the establishment of our firm, our family, our lawyer Ms.Neslihan Kazanci, our financial advisor Mr.Sahin Savci and our colleagues whom we worked together in all the projects that we can give reference. Thank you for giving us the chance to do what we enjoy.
Bilişim Atölyesi Yönetim ve Danışmanlık Hizmetleri, Bilgisayar San.Tic.Ltd.Şti.
Delice Sokak No:1 Beysukent, 06800 Ankara – Turkey
Email: [email protected]
[contact-form-7 id="5929″]
© Bilişim Atölyesi Yönetim ve Danışmanlık Hizmetleri Bilg. San. Tic. Ltd. Şti.
Legal Notice